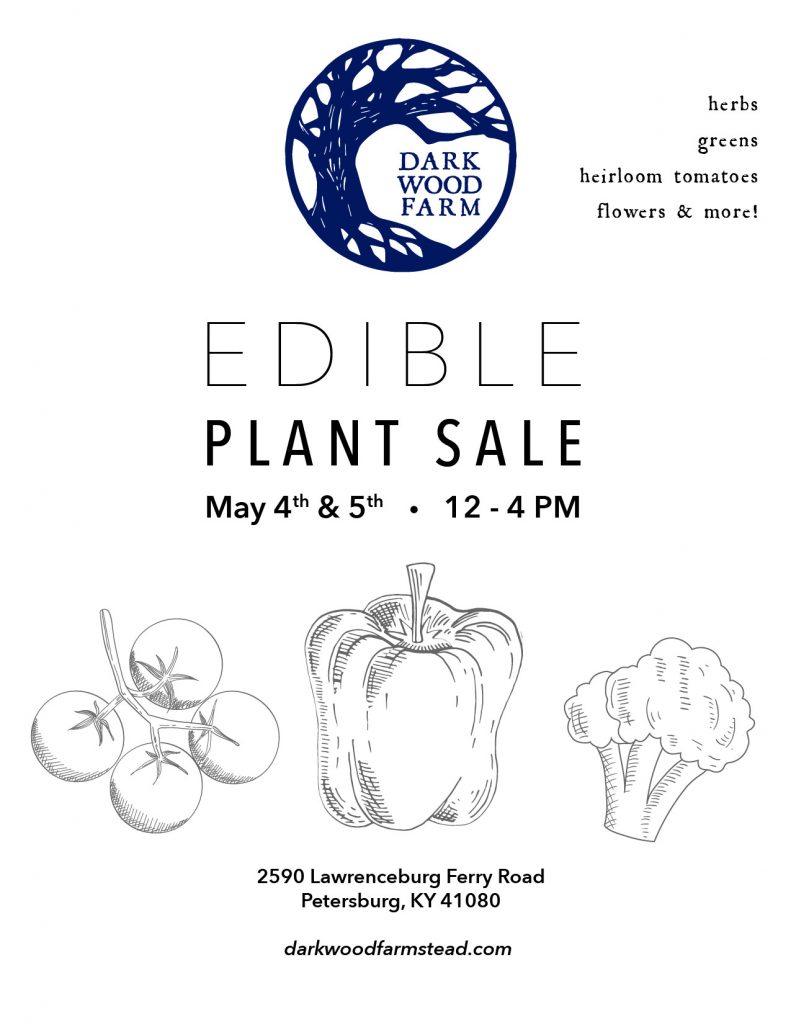 Pick up vegetable, herb, and flower starts for your home garden at our on-farm plant sale May 4 & 5, 12-4pm each day. These are the same starts we use for our garden, potted up in our own blend of organic potting mix.
We'll have everything from hard-to-find heirloom tomatoes, culinary herbs, native perennial flowering plants, greens, and more. Don't miss the opportunity to see our small market garden and pick up high quality plants for your home!
The plant sale will be located at the greenhouse on our farm at Treasure Lake, 2590 Lawrenceburg Ferry Rd, Petersburg, KY. Look for signs directing you to the plant sale.
We have been experiencing WET weather this spring, so we recommend footwear for rainy weather and walking through wet grass. There is a small parking lot with gravel and a larger overflow lot in a grassy field.